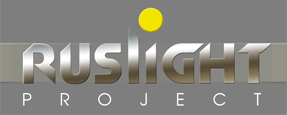 Architectural and decorative lighting
and illumination projects

30/09/2022



SCREENS WITH LINEAR MODULUS





Enlarge image





LED linear modulus are made in a hermetic aluminum casing and are intended for outdoor use. There are 16 pixels on every running meter, each one consists of 3 red, 2 green and 2 blue LED lights. One of the features of video screens with linear LED modulus or tubes is high wind resistance and the possibility on installation on a smooth surface, e.g. a building front, without the use of meta constructions. Linear LED modulus (or tubes) allow to turn a building front into a full-scale LED screen after dark or use the capabilities of the modulus to create dynamic and multicolor illumination, e.g. make the building front color change depending on the outdoor temperature. During the day the linear LED modulus or tubes visually merge with the front of the building.




Specification.





Enlarge image





Modulus size: 1008õ64õ59mm
Number of colors supported: 4096*4096*4096
Diameter of oval LED light: 5 ìì
Weight: 1,5 êã
LED lamp lighting angle: > 100 degrees
Supply voltage: 12 Â
Power: 15 Âò
Category temperature rate: -25 äî +65 degrees Centigrate
Security: IP67




Overall and linkage dimensions.





tel/fax: +7 (495) 228-78-80
© 2006 RusLightProject